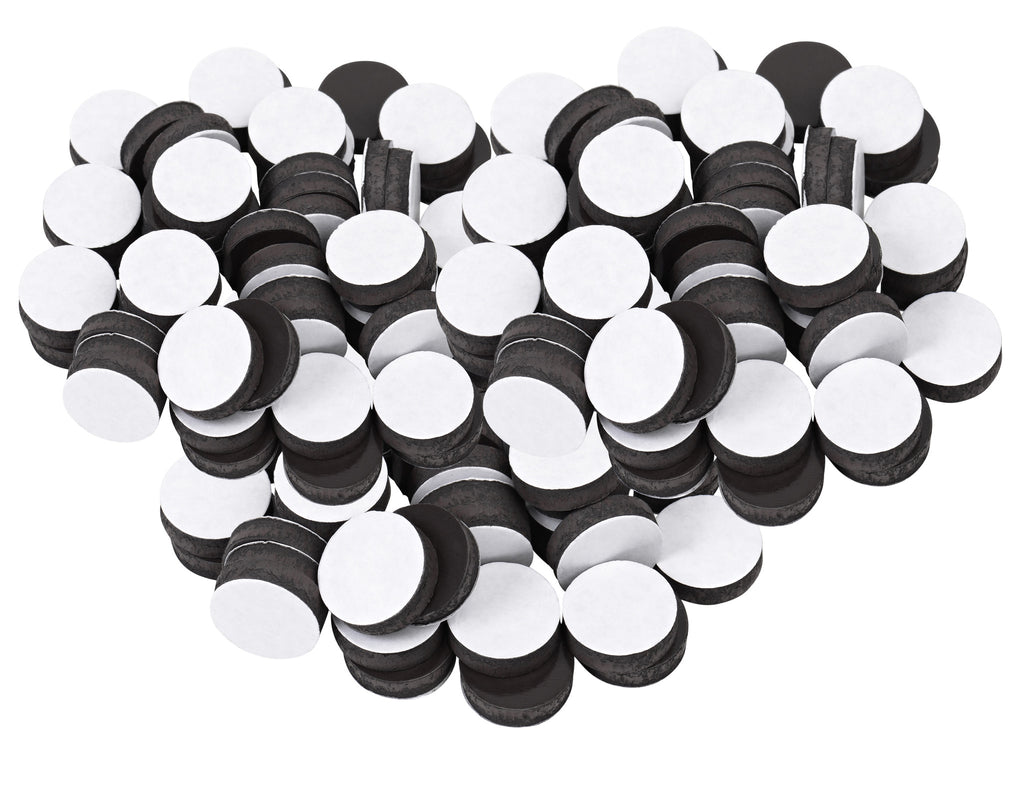 150 pieces per package
Flexible rubber magnet
Size: 1/2 -Inch Diameter x 1/8 -inch thick
With Self Adhesive Backing
Please be aware that this item is not a very strong magnet, but please still follow all warning's.
WARNING: KEEP OUT OF REACH OF ALL CHILDREN. THIS IS NOT A TOY.
These inexpensive disc magnets are great for many craft uses. These round flexible magnets are strong enough to hold several sheets of paper to a metal surface. These magnets have adhesive already on them so they are ready to use! They are also receptive to most adhesives including hot glue, E6000, Goop, Bond 527, Liquid Nails, 2 part epoxies and more. Great for making refrigerator magnets, small signs and more. These all-purpose magnets are equally good for crafts and office applications. As with all of our products these magnets are brand new and factory fresh.

WARNING: KEEP OUT OF REACH OF ALL CHILDREN. THIS IS NOT A TOY. DO NOT INGEST OR INHALE. DO NOT PUT IN NOSE OR MOUTH. SWALLOWED MAGNETS CAN STICK TO INTESTINES CAUSING SERIOUS INJURY OR DEATH. SEEK IMMEDIATE MEDICAL ATTENTION IF MAGNET(S) ARE SWALLOWED OR INHALED. MAGNETS ARE BRITTLE. BROKEN MAGNETS ARE SHARP. MAGNETIC MEDIA AND ELECTRONIC EQUIPMENT HAZARD. KEEP AWAY FROM PACEMAKERS AND INTERNAL MEDICAL DEVICES. MAGNETIC MATERIAL IS REGULATED FOR AIR TRANSPORT.